Yeah, you heard me. When you see the pic, you'll understand.
I have been waiting for ages for the perfect inspiration to scrap this
priceless
moment! Is it
bad
that I find this so hilarious? You see, our dog has gotten very crotchety
(is that a word?)
in her advanced years and she will plop down wherever the hell she damn well wants to with blatant disregard for anyone else occupying said space. My son's such a deep sleeper, he didn't even notice that the dog was practically sitting on his face while he was napping. So, do you think I should've removed the dog from the situation like a good mommy or do you feel me that I ran for the camera instead??!!!
Enter today's
Pink Ninjas
challenge:
Prompt - Priceless
Technique - Distress it!
Pink Twist - Paint
Oooooooh....this one's right up my alley!!
Gotta say, I'm likin this one very much if I may say so myself!
1 impromptu nap on the couch by a heavy sleeping boy...
(Yum! Loving those Prima flower centers!)
Plus, 1 stubborn dog with a favorite spot on said couch...
just enough
pink paint to satisfy the challenge? LOL.)
Plus, 1 mom with a twisted sense of humor and a camera...
Priceless.
(Spelled out next to the cameras...I know it's hard to see in this tiny picture.)
Cuttlebugged the pic and then distressed it as directed.
Been lovin all the ruler action
Diana
's been rockin lately so snuck in a ruler transparancy for good measure.
(Oh, REALLY!! Seriously, I did not "pun" on purpose! It just came out. But I'm leaving it because it works. And it's funny. I crack myself up.)
Jump on over to the
Pink Ninjas blog
to see what the amazing Design Team made for your inspiration. Awesome stuff!!! You're going to love it!
Please, please, pretty please come play along with us! One lucky player will win something uber cool from Jennifer Priest of
Hydrangea Hippo
!!!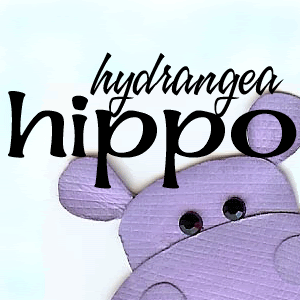 />
Check out her
blog
and
etsy store
!!! And, Jennifer's just THAT cool that she's also offering all Ninja players free shipping for this entire month!!!!! Check out
THIS POST
for details and your coupon code.
Hope you have a cool day!
Heidi
Details: Paper - My Mind's Eye, Imaginesce, Basic Grey; Teresa Collins transparency; Alpha Stickers - Cosmo Cricket, Making Memories; Prima flower centers; K&Company rhinestones; Making Memories paint; Zig Millennium pen; Cuttlebug embossing folder; sandpaper.
p.s. Don't forget that the
Pink Ninja Addicts
are sponsoring Sketchy Thursday's Guest Design Team Challenge this month!!! Check out
THIS POST
for details. (The "
Three Little Birds
" kit is up for grabs!!!)
p.p.s. I'm so excited!!!
Lawn Fawn Stamps
is officially open for business!!!!!!! I can't wait for my
"Sew Lovely"
stamps to arrive!!!
p.p.p.s. Didja notice that adorable cassette tape blinkie in my sidebar?? Just had to point it out because it's just so stinkin cute!!! I want a cool blinkie for people to rock in their sidebars. Go on! Click it! Check out
Miss Allyson Joy
!!!!
p.p.p.p.s
(OK, yes, I'm quitting after this one!)
Check out this month's guest artist on the
Pink Ninja Addicts
,
Kara Haupt
. This chick is wicked talented AND A HIGH SCHOOL STUDENT! She is going to be one artistic force to be reckoned with, this one!
~ fin